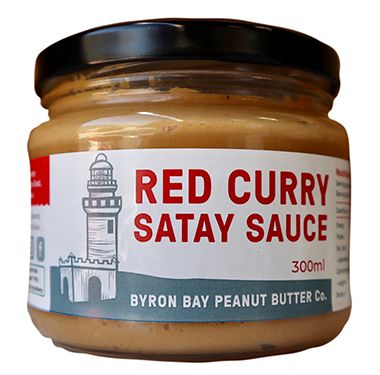 B/Bay Red Curry Satay Sauce 300ml
Stock Code:
DRBBSATRED330
$14.08
or make 4 payments of
$3.52
with
More info
In Stock
Description
Spicy, sweet and tangy with hints of chilli lime and lemongrass. Peanuts are sourced from Sunny Queensland where they travel down the coast to beautiful Byron Bay where they meet up with a group of local Byron nuts. That's when the party starts. They get smashed into these beautiful high quality satay sauces that are bound to spice up your life. Serving suggestion - So delicious you can eat this straight from the jar, on toast, salad dressings, marinades, stir-fry, or even perfect as a dipping sauce. Gluten Free.